De exhibitie is het kloppende hart van Media Fast Forward. Maak kennis met meer dan 40 start-ups in media en
technologie in de Startup Street, of ontdek hoe VRT innoveert in de Innovation Street.
Daar beleef je de nieuwste prototypes die VRT Innovatie bouwde met en voor VRT-merken.
The exhibition is the beating heart of Media Fast Forward. Meet over
40 startups in media and technology in the Startup Street, or discover how VRT innovates by visiting the Innovation Street.
Here, you will be able to experience the latest prototypes that VRT Innovation built with and for VRT brands.
De conferentie brengt de centrale verhaallijn van het festival: 'Opposites Attract'.
Of het nu technologisch, creatief of cultureel is, als sector staan we allemaal voor dezelfde uitdagingen.
In de grote conferentiezaal is er ruimte voor een debat rond de uitdagingen van polarisatie in het digitale tijdperk.
The conference focuses on the central narrative of the festival: 'Opposites Attract'.
Whether technological, creative or cultural, as a sector, we all face the same challenges.
In the main conference room, there is room for debate to reflect on the challenges of polarisation in the digital age.
this is only the beginning:
De hele dag lang bespreken we specifieke uitdagingen van de media-industrie tijdens een reeks sessies van 60 minuten. Deze brengen de vijf thema's van 'Media Fast Forward On Tour'.
All day long, we discuss specific challenges of the media industry during a series of 60 minute sessions. These tackle the five themes of 'Media Fast Forward On Tour'.
Tijdens de 'meet the makers' sessies delen professionele en gepassioneerde makers de ins en outs over hun producties. Van podcasting, nieuwe fictieformats, kunst en technologie, tot influencers en live interactie.
'Meet the makers' is a community session for those interested in meeting other creators. Professional and passionate creators share the ins and outs of their productions. From podcasting, new fiction formats, art and technology, to influencers and live interaction.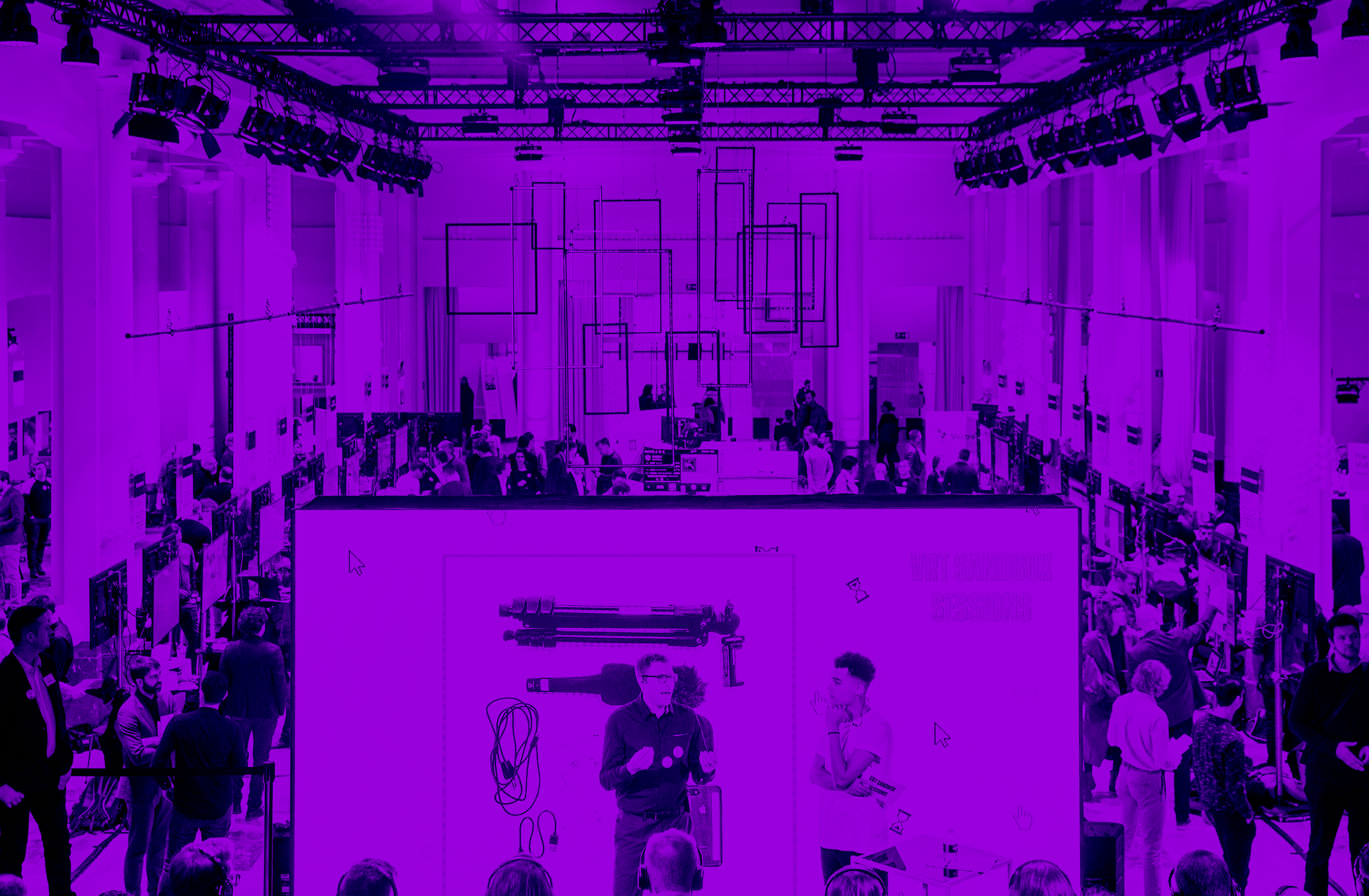 Op 5 jaar tijd heeft VRT Sandbox meer dan 120 projecten opgestart met start-ups uit binnen- en buitenland. Tijdens de VRT Sandbox Sessions maak je kennis met de nieuwste innovaties die start-ups in samenwerking met VRT-merken als MNM, Canvas en Ketnet realiseerden.
In 5 years time, VRT Sandbox has initiated over 120 projects with startups from home and abroad. During the VRT Sandbox Sessions, you will discover the latest innovations that startups realised in collaboration with VRT brands such as MNM, Canvas and Ketnet.
immersive festival expierences
Media Fast Forward draait om beleving. Laat je onderdompelen in installaties of ervaringen waarbij technologie, muziek en kunst elkaar ontmoeten, zorgvuldig geselecteerd door de curator van Media Fast Forward. Wat gebeurt er als menselijke ontmoetingen gecureerd worden door machines en algoritmes? Je ontdekt het hier.
Media Fast Forward is about experience. Immerse yourself in installations or experiences where technology, music and art meet, carefully selected by the curator of Media Fast Forward. What happens when human encounters are curated by machines and algorithms? You will find out here.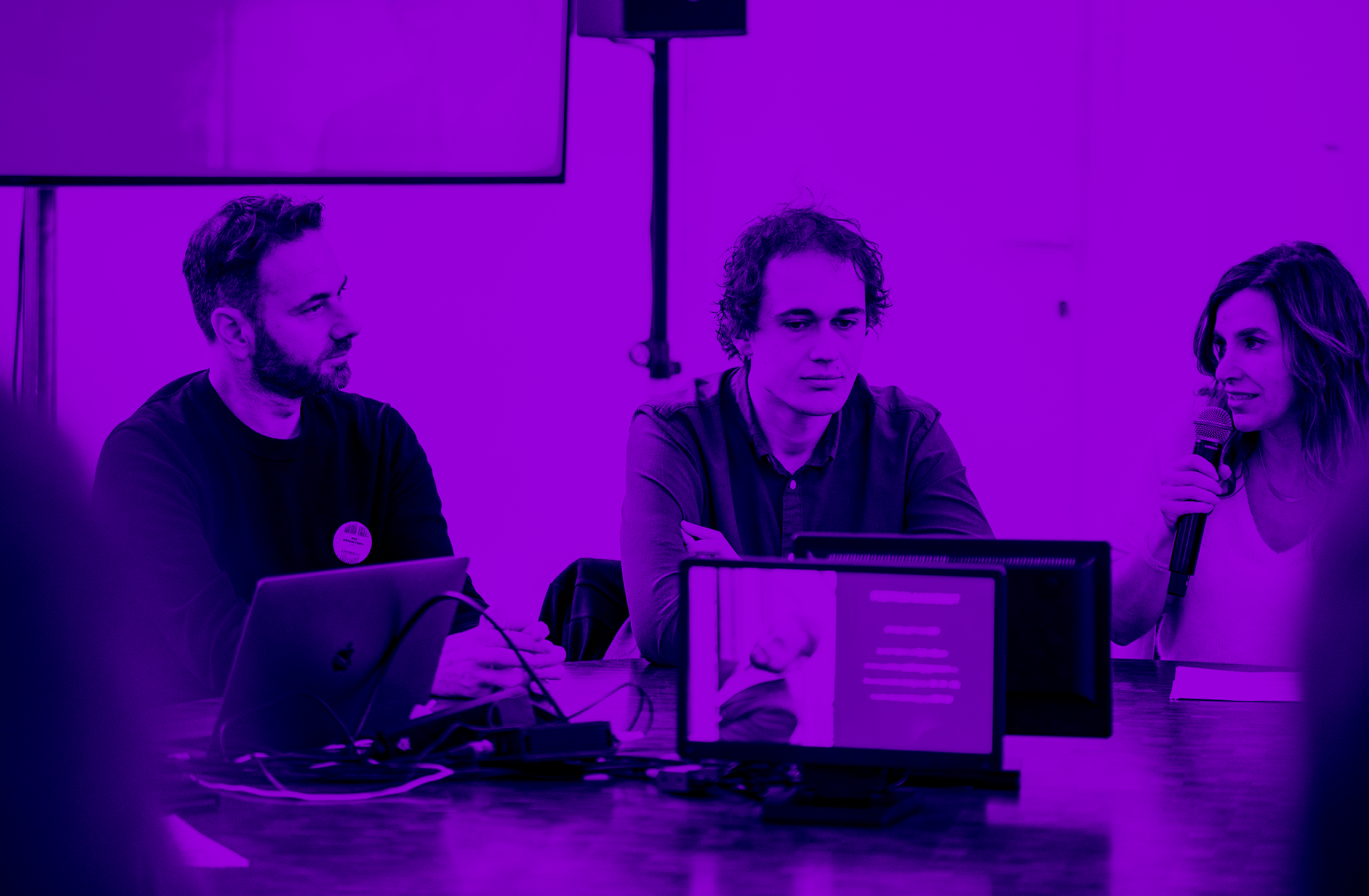 workshops & master-
classes
Naast de break-out sessies kan je deelnemen aan workshops en masterclasses met experts over onderhandelings- en bemiddelingstechnieken, geweldloze communicatie, collectivisme en meer.
In addition to the breakout sessions, you are able to join workshops and masterclasses with experts on negotiation and mediation techniques, non-violent communication, collectivism, and more.